Getting to Barber Park, Boise
Take the interstate 84 and exit on the Broadway exit signed BOISE, continue on the Broadway until you can turn right into Boise Avenue. At the end of the Avenue you have to turn left onto Eckert Road and it is the first left turning into the park from Eckert Rd.
If you are coming from the Boise Airport, Gowen Airfield, then it is a 6 mile drive.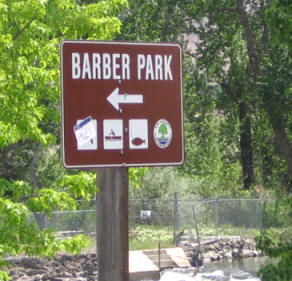 Barber Park - Unofficial Guide - Floating - Event Center - Tube Rental
For more information please go to the Ada County Parks & Waterways website: https://adacounty.id.gov/Parks-Waterways